on
February 17, 2014
at
12:01 am
Affiliation Through Ignorance
Do you like the "Technical Difficulties" image as much as we do? If so then you'll want to download our newest wallpaper for your computer: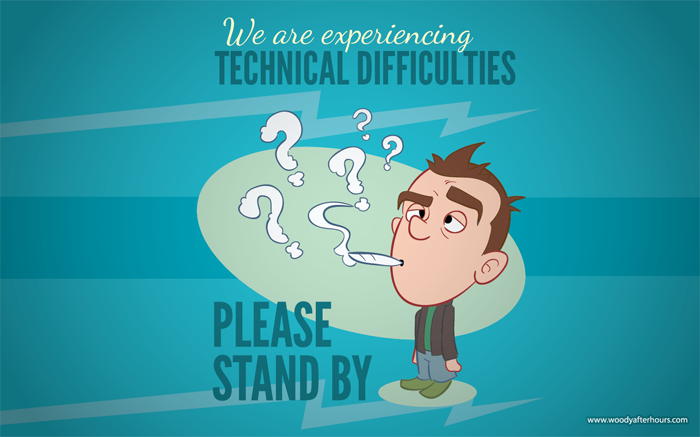 You can download it for free on our Extras page. You'll also find lots of other free wallpapers, as well as links to Paul's guest art, my reasonably exciting adventures and past Golden Woody awards.
The Tonight Show staring Jimmy Fallon debuts tonight at midnight ET on NBC. After the Olympics are over it will move to its normal time of 11:30 PM ET.
– Ben